Have you ever wondered what we use to build all your websites? The secret's out! We use the Divi Builder theme by Elegant Themes and we love it. The Divi Builder theme eliminates the hours it would take having to build websites strictly by code. It's super easy, drag-and-drop interface makes visualizing webpages a breeze. We sketch our designs and then drop the blocks where they are suppose to go. Divi allows websites to truly have their own individual feel through their numerous module options they offer.
Our next topic for our Divi tutorials is how to use the person module. If you didn't know already, you have access to your own website! The purpose of these tutorials are to help you be able to make changes on your own website (although please communicate with us before you make changes). We're going to show you how to use person modules on your website.
If you need a quick and easy way to set up a bio for yourself or maybe a team member on your about page, a person module is where it's at! You can input a name, job description, biography, headshot and even social media account icons that link right to that person's account!
How to Use the Person Module
1.) Add a Section to Your Layout
Locate where in your layout you want your person module to appear. Below the section you want your module to appear click the "+ Standard Section" button. This will add the section you want your person module to appear in.
2.) Add Columns to Your Section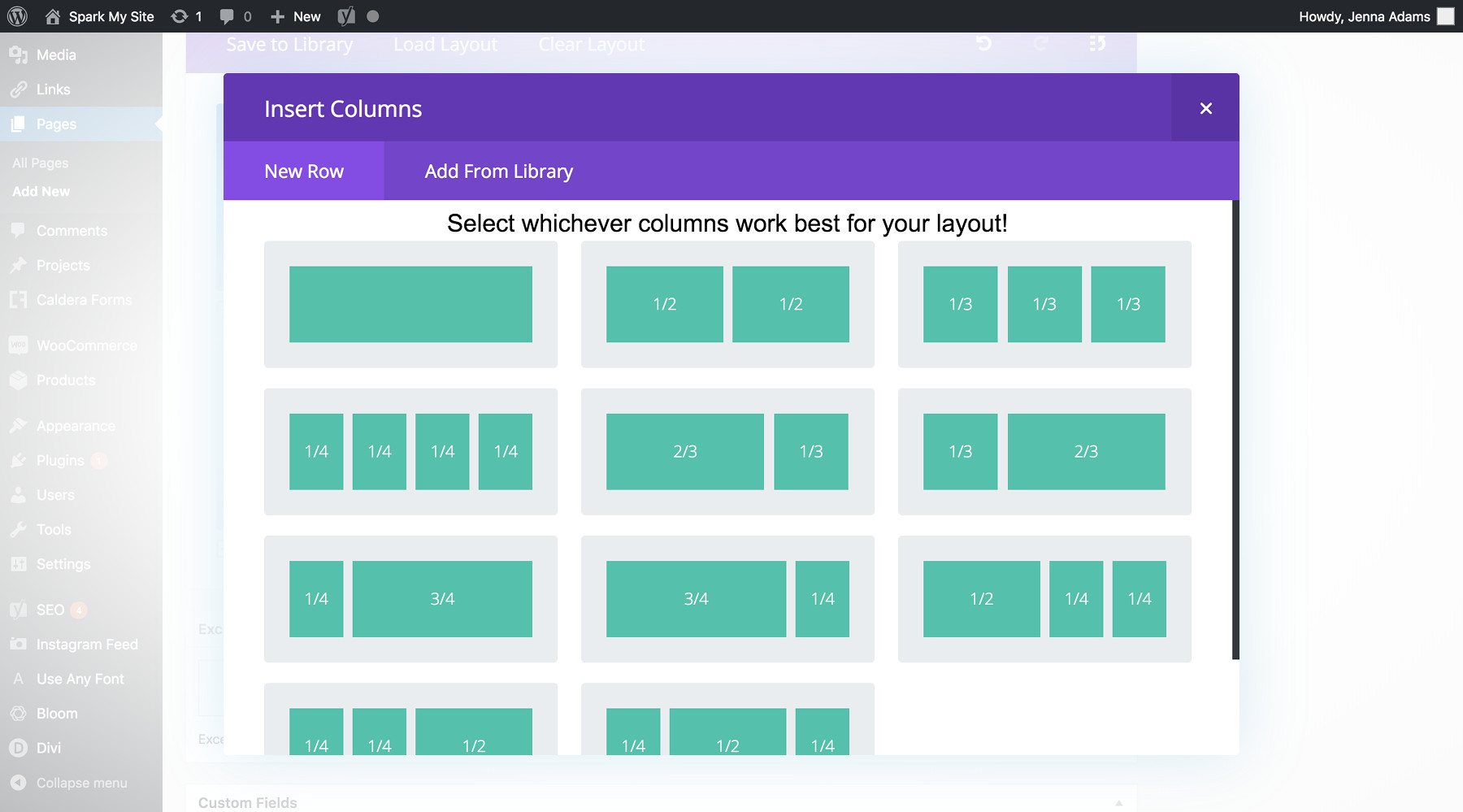 Click the "+ Insert Column(s)" button in the center of the section. This will bring up a window of different column options. For this example we will create a person module in a single column layout. If you have more than one team member you may want to consider other column options.
3.) Add the Person Module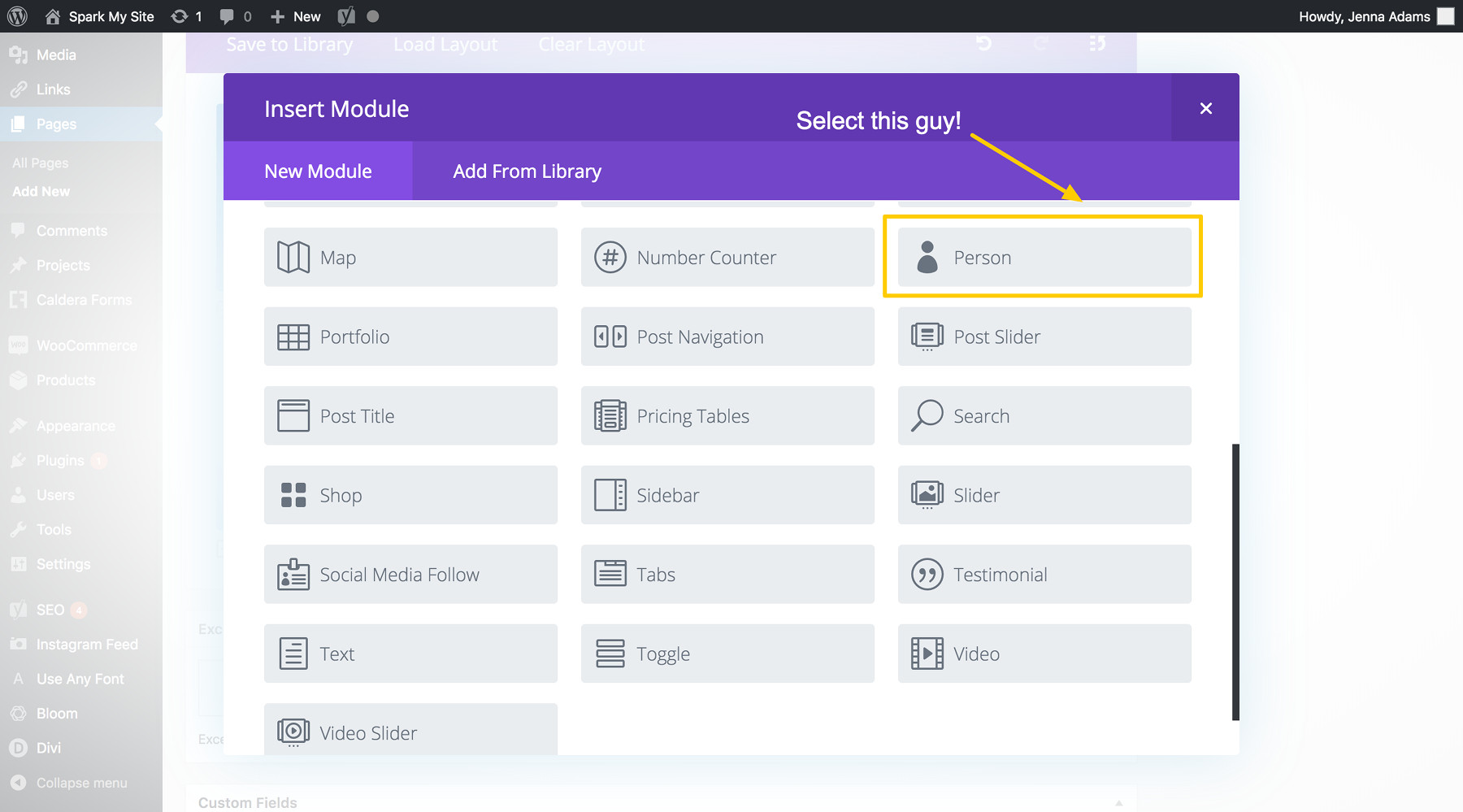 Click the "+ Insert Module(s)" button within your column. A window will appear with all your module options, you will want to scroll down and select the Person Module.
4.) Create Your Person Module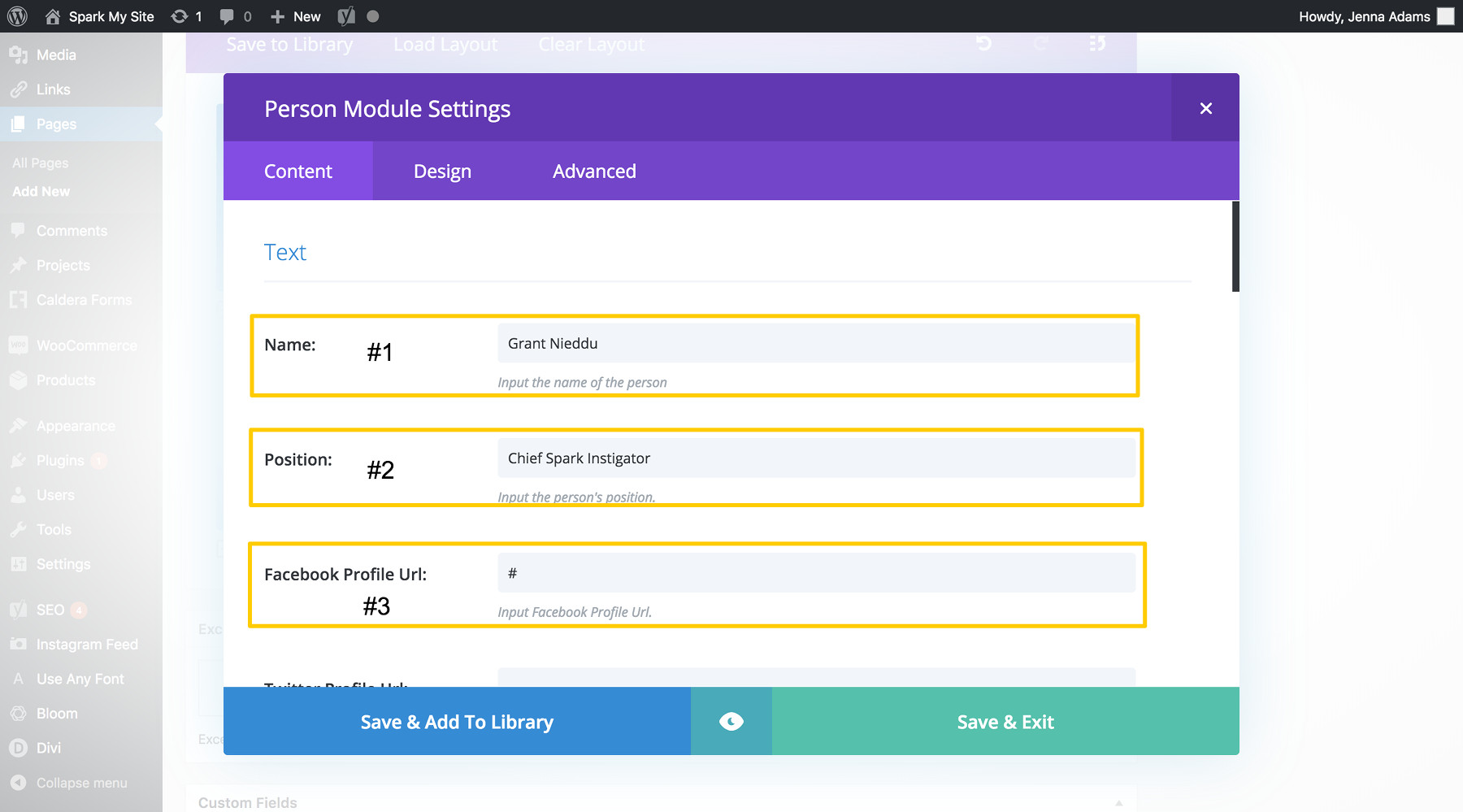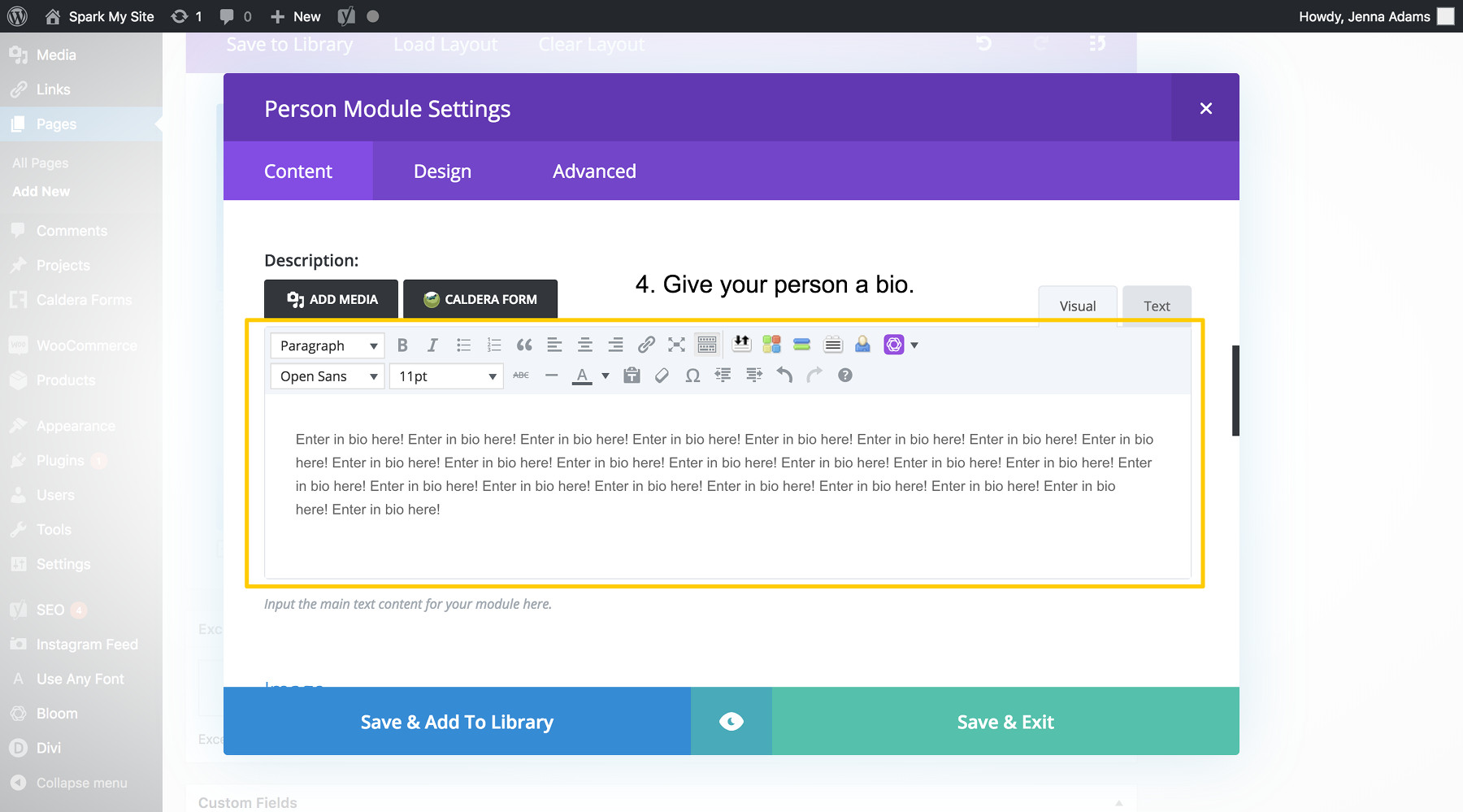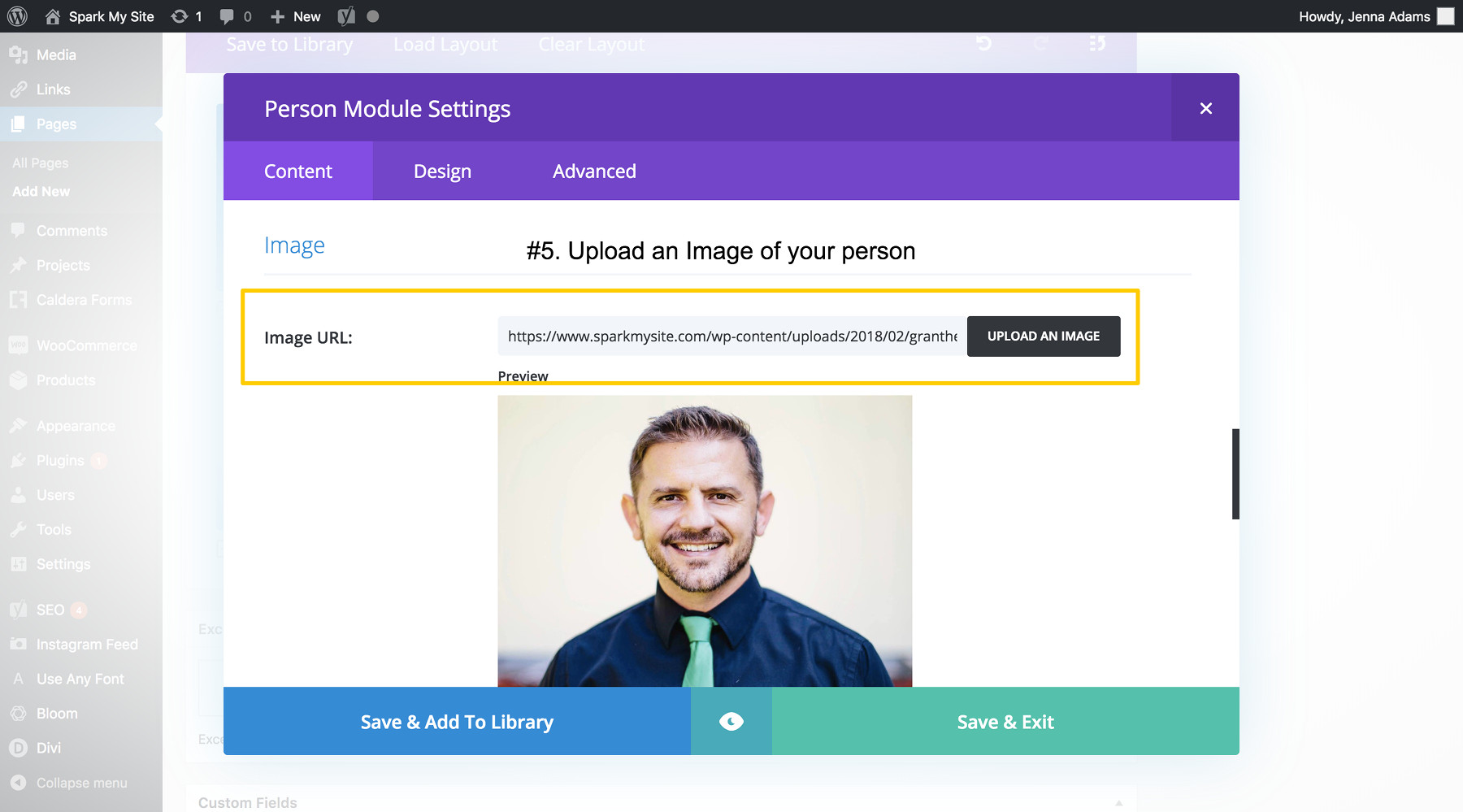 After selecting the person module from the list of options, the window will change to a person module window. Here you will be able to enter in all your information you may have on your person. Make sure you have all information like name, job title, social media URLs, biography and headshot ready to input in the module. For our example we used Grant!
Create Your Own Person Modules!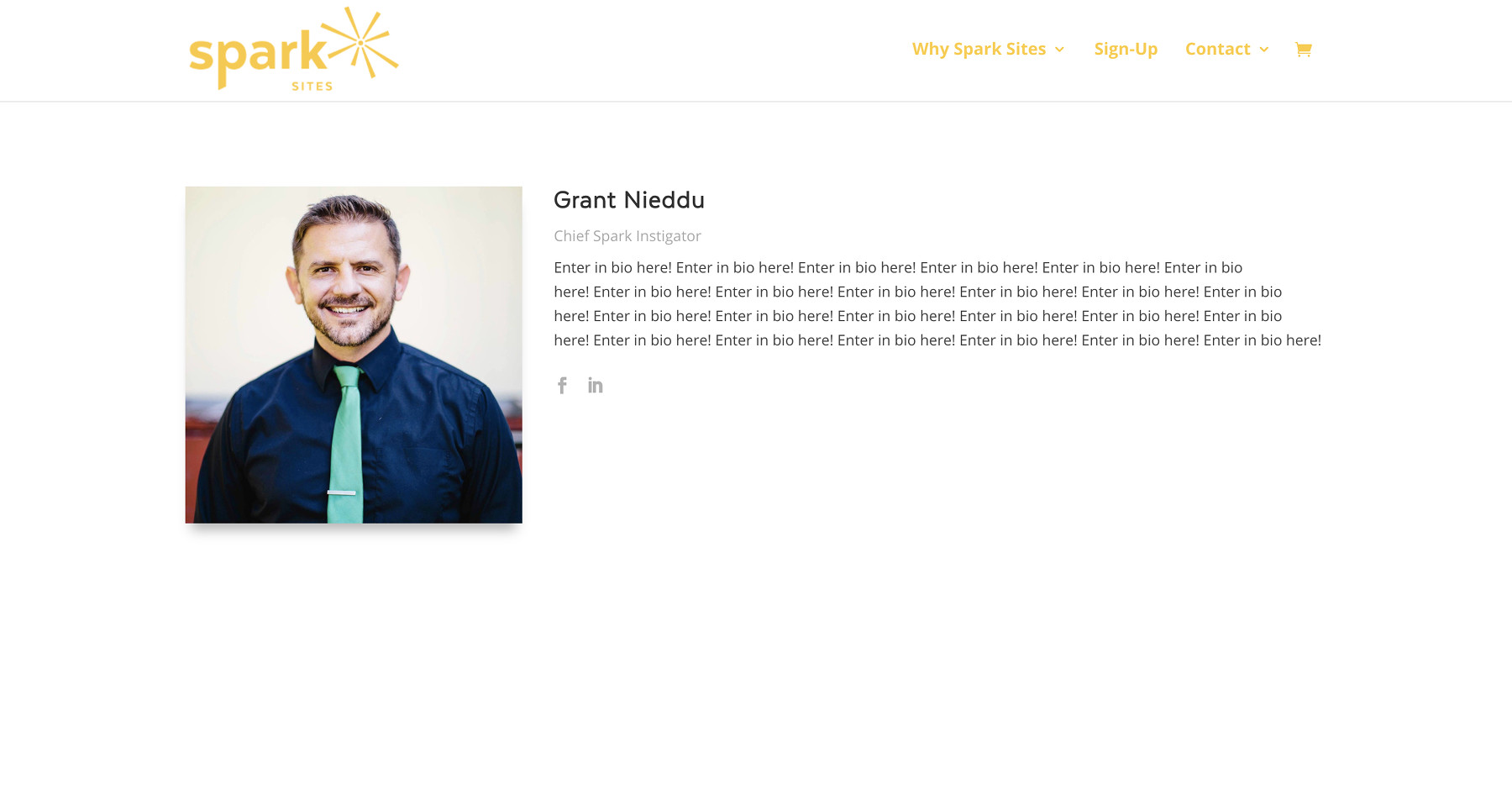 There we go! Above is the final product! Now that you know how to use person modules, creating an about page just got that much easier. If you have any questions on how to create a person module contact us and we'd be happy to help!