Time management got you down?? One of our awesome clients, Darryl Turner, asked how to bring sanity to a chaotic business environment.
????

 The 2 Key Tools I Use to Stay Sane in the Chaotic Business Environment
How I manage to:
✔ Build a website company with 7 team members
✔ Coach clients on the side
✔ Support Adam and Brittany with building Spark Bookkeeping
✔ Read a book a week
✔ Work ON the business systems
✔ Help launch a Media company
✔ and more!
Here's how we do it!
Minute 1:29 – How I Use Google Calendar for Time Management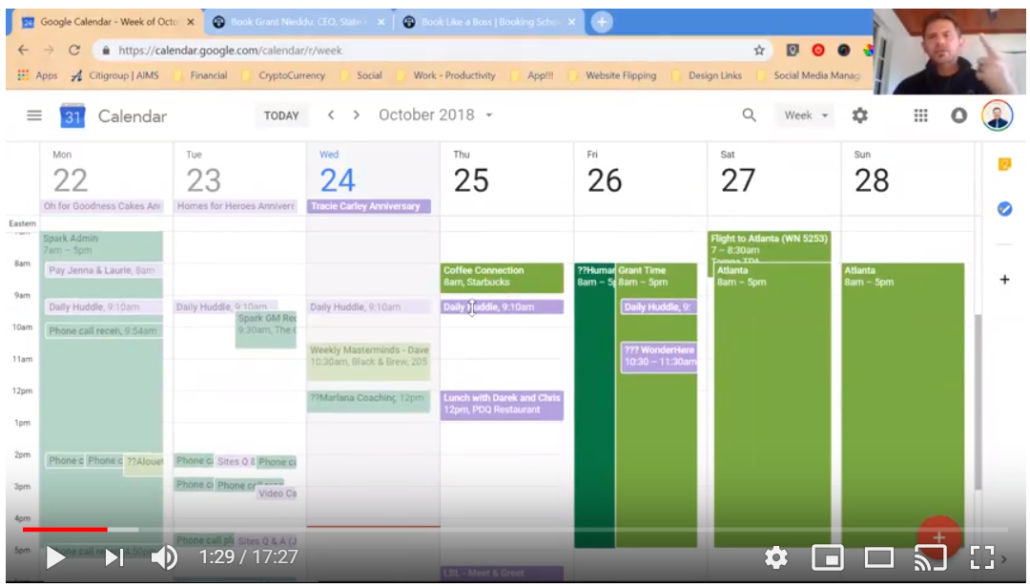 Minute 9:42 – Book Like a Boss: My Secret Weapon