It may sound cliché, but community is everything. You are way more likely to thrive within your small business if you're plugged into some kind of community or business group. Thankfully, if you are a Lakelander you're in luck because there are several Lakeland networking groups to join. Now more than ever it's super easy to network within our city! Here are a few groups you can join: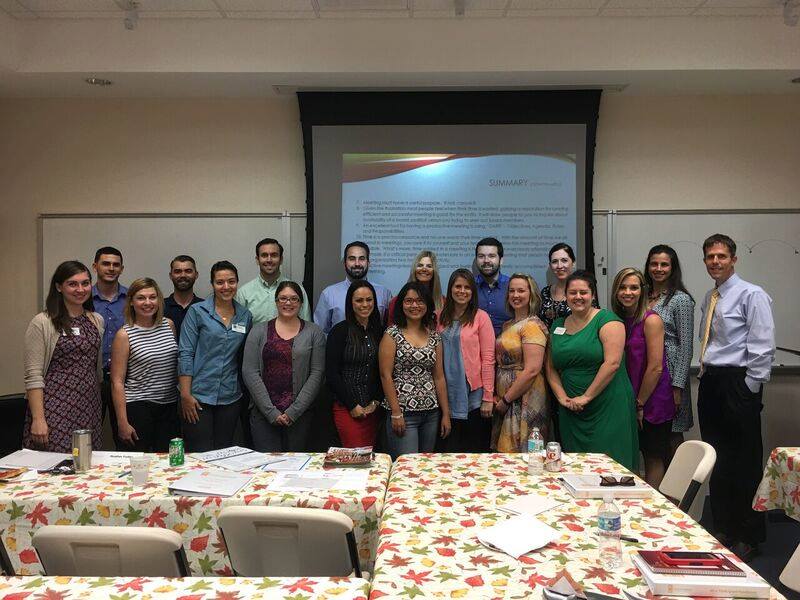 Emerge Lakeland
Are you a small business owner between the ages of 21 and 42? If so then this is an amazing community you can plug yourself into. Emerge Lakeland is a meaningful networking organization of dedicated, talented young professionals. The mission of this Lakeland networking group is to "create a venue for members to build relationships, develop professionally, become politically aware, philanthropically active, and contribute to the economic development and quality of life in Lakeland." Emerge Lakeland also has different committees members can join to enhance their experience within the group. Committees include: events, marketing, membership and volunteer. If you are interested in joining Emerge Lakeland check out their website!
American Business Women's Association
ABWA is a nationwide professional association, but did you know that Lakeland has their own ABWA chapter? For those of you who don't know, ABWA is a group where businesswomen of diverse occupations can come together to help each other grow personally and professionally through leadership, education, networking support, and national recognition. Along with several events all year long, ABWA Lakeland has monthly chapter meetings where you can hear about what's new within the American businesswomen community. If you are a businesswoman within Lakeland you should totally join ABWA. Check out their Facebook today! Not from Lakeland? No worries! Like we said, ABWA is a national organization! Check and see if there are any local chapters where you live!
Lakeland Business Leaders
This is an great group to join if you're a business owner in Lakeland. LBL takes word of mouth to the next level by offering an interactive directory platform, affordable membership and digital networking opportunities. Along with these features LBL also offers weekly and monthly opportunities to network with events like Tuesday power breakfasts, Friday power lunches and monthly meet and greets. Lakeland Business Leaders is all about keeping up with the digital age. They have a super interactive and regularly updated Facebook page where people can network through social media, and even have an app so you can keep up with LBL on your mobile device on the go. Lakeland Business Leaders is great for businesses of all kinds, join today!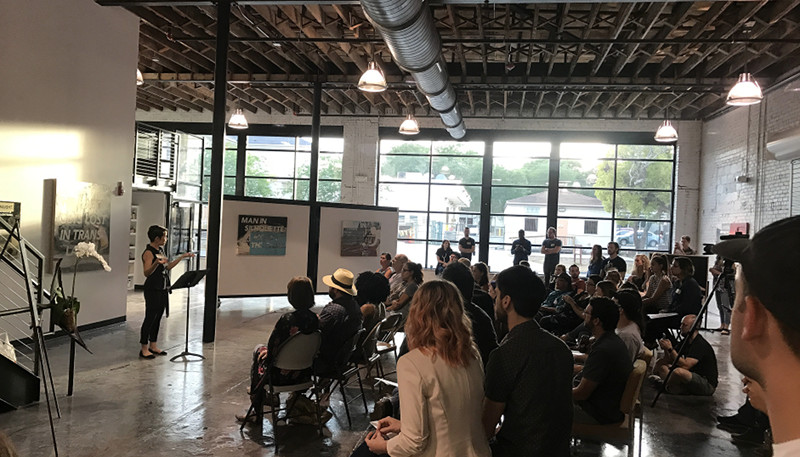 LKLD Creative Makers
This community is for the artists and makers of Lakeland. LKLD Creative Makers is a collective of amazing people that come together on the first Monday of every month to collaborate, celebrate, and network. This group was created with a desire to have a place where the artistic community of Lakeland could fellowship and connect. If you're an artist, graphic designer, photographer or videographer and so on this is an great community for you to plug into. For more information on LKLD Creative Makers and to find out when their next meet up is visit their website!
Chamber of Commerce
The Chamber of Commerce is always a great place to start when trying to network. The Lakeland area Chamber of Commerce offers business owners a chance to join their directory that locals can thumb through. They offer a series of "tools" business owners can use when needing to grow their business. These "tools" include different groups (like Emerge) to join or events to attend. Think about it, a lot of people turn to the Chamber of Commerce first when there are looking for specific businesses, get your name on the Lakeland area Chamber of Commerce today!
Meetup.com
This one is for Lakelanders and non Lakelanders alike. Meetup.com is super cool because it can show you all the different networking opportunities in your area. You can either download their app or visit their desktop page. It's as simple as entering your city in their search and they will show you all of the different "meet ups" happening near you. You no longer have to wonder and it's a great place to start if you're looking for something different than our other groups we've mentioned. Meet up with a local group today!
Join the Lakeland Networking Groups!
We are sure these aren't the only outlets to plug into here in Lakeland. When you're a part of a networking group you open yourself up to several more opportunities you may not have had before for your business. Also, joining any of these groups offers a safe place for you to grow and accountability with other business owners who are in the same boat as you. Being in community is a must to be successful in business today, join yours and get networking!