If you have a website, then you know driving people to your website is important. There are several ways we can do this: posting on social media, writing blog posts, running Facebook ads and so on. Did you know YouTube is also a super useful tool in driving traffic to your website as well? Posting and sharing YouTube videos is an easy and accessible way to get people over to your website, here's a few reasons why:
A Plethora of Daily Viewers
Did you know that YouTube is the third most visited website in the world? People all around the world are constantly on YouTube watching and searching for videos. Not only is it the third most visited website in the world, but it's also the second largest search engine! That's crazy and only makes sense why you should be promoting your business through YouTube. 30 million daily viewers = 30 million potential customers!
More Than One Search Method
Lets say you are a business coach and someone searches on Google "Best Methods for Managing Employees." Google will not only pull up relevant websites and articles, but it will also list YouTube videos as well. If you're a business coach you could easily post a video about methods for managing employees that could appear when someone searches those keywords. Chances are if the viewer watches your video and likes what you have to say, they are going to want to know more about you and your business and in return will visit your webpage. So not only do you have YouTube and it's mass following working in your favor, but also the help of other search engines that list YouTube videos in their search results as well.
Let Viewers Get to Know You
It's harder for people to get to know you as the business owner through words in a blog post or Facebook ad. When someone watches a video you post they really get to know you. They see your mannerisms, hear your voice, and are much more likely to get behind your brand if they like what they see and hear. Building an army of fans for your business is much easier when they like you as the business owner.
Higher Conversion Rates
So now that viewers like you as a person and most likely what you are selling, they are much more likely to not only visit your website, but also purchase whatever it is you're selling!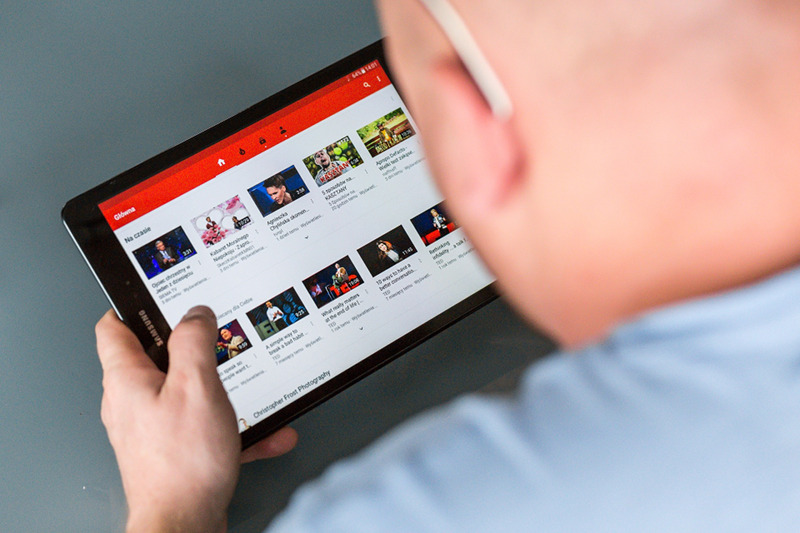 Tips on Using YouTube to Drive Traffic
So now that you see the perks of using YouTube to drive traffic to your website, here are some tips on how to best utilize the video sharing platform.
Keep It Short: When you come across a video are you likely to watch it if it's really long? Probably not. We find it's best to keep your videos at least 4 minutes, if not shorter. With all the distractions that are on the web today, people's attention spans are much shorter and you're likely to loose them if your videos get lengthy.
Have a Clear Call To Action: Give your viewers something to do after they watch your video so they won't feel like they wasted their time watching. A clear call to action tells the viewer what to do, how to do it and most importantly why they should do it. Make it sound irresistible as well so people will be excited to follow your call to action.
Use as a Supplement to the Blog: It's important to note that YouTube videos should not replace your blog posts all together, but should be working in cahoots with your blog. Posting blogs are still important to the SEO of your website, but YouTube videos are a great way to get people over to your website to read your blogs! Instead of reciting your entire blog post in your video give a summary of what the post is about and tell viewers why they should go to your website to read it.
YouTube is Awesome!
Boost your following, your website traffic and revenue by using YouTube. Potential customers get excited when they can get to know the business owner and what they are selling and YouTube allows you to get "face-to-face" without actually meeting. If you aren't using YouTube to drive traffic to your site, create your channel today! Your 30 million potential customers are dying to get to know you.