Several website design value upgrades? to Spark Sites  website owners you've been waiting on!
Your business means a lot to us! We want to be sure to that your membership keeps getting better, and that there is an increase in your website design value. The following are several of the latest ways we are increasing the value of your membership with Spark Sites.
1. NEW RESOURCE SECTION OF SPARK MY SITE ACCOUNT.
You need better intelligence for online marketing, search engine optimization, tools to reach more clients, and more. See below.
We've added a resource section to your Spark Sites account section. We will be adding more value drops in the coming weeks!
We've added the Google Web Stories plugin and instructions on how to use it. ?⬇
We've linked our YouTube channel of hundreds of how-to videos. ?
This resource section is just the beginning of our plans for gathering value for you. You need more success in your online presence, more than just your website design you need your small business to be sure your message is reaching the world. The tools and training that we'll be gathering will be curated to help you achieve just that.
2. FORMS UPGRADE FOR SPAM AND DYNAMICS
You've been getting too much spam. AND, we need more dynamic forms for business processes. The Spark Sites team is upgrading everyone's website from the default WordPress forms and Divi forms to the premium Gravity Forms.
Better spam protection. ✋
Improved dynamic fields.
Improved design options. ?
Conditional field function.
We have built several dynamic forms. Some have been as simple as an upgraded contact form. Others, like Reliance Tax, have been an entire cost calculator, which has saved them time and money and improved their sales system. That is what Gravity Forms can do for your website. So we are slowly adding this awesome WordPress plugin to each and every one of your websites.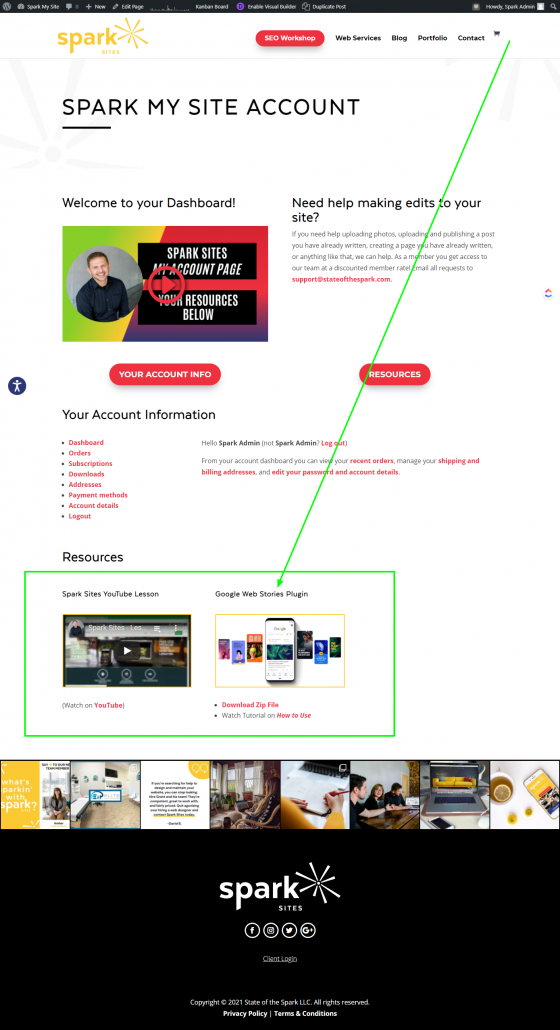 Read more on Website Design and development