As we have discussed before, Google is going to take over the world one day. Not in an evil mad scientist, every villain in a Marvel comic sort of way, but in a really good way. Google is far more than just a search engine and we want to talk about different Google products that you need to start using, today!
Google Calendar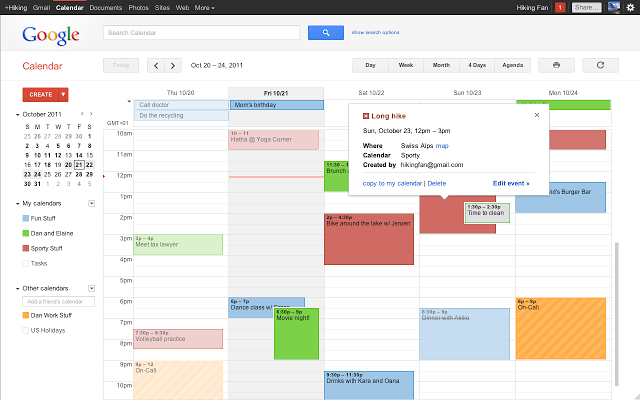 Imagine a world where you no longer needed a physical planner / agenda or a hanging wall calendar to write down all your meetings and important events on. That world exists and guess what, you're living in it! Google Calendar is an online calendar that can be access from any device. Whether you're someone who can't even begin to look at the next day before the current day is over or you're someone who needs a "big picture" scope of things, there are several different viewing options to choose from. Pick day view or even month view and begin planning everything! Google Calendar even has an app that you can download onto your mobile devices. Any time you schedule anything in email or text you can added directly to your Google Calendar. That's some streamlined magic right there. From here on out the wall calendar is just an alternate use for pretty wall decor. Plan all things using Google Calendar!

Google My Business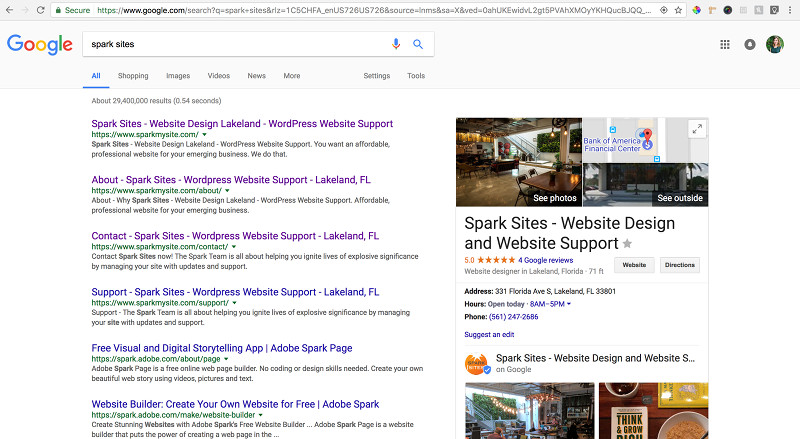 You know when you Google something like your local doctors office or a restaurant you want to go to and something pops up on the right-hand side that shows you the business's address, hours, phone number, etc. It's pretty great and always useful right? Well this didn't happen because Google decided that business was cool enough to get a feature like that. It happened because that business used Google Business! All you need is a Gmail account and it's pretty simple from there! Once Google verifies your business, when people search for you, you too will get the cool side bar feature. Also, your business will show up on Google Maps, where people will be able to read and leave reviews. Try Google Business today!

Google Keep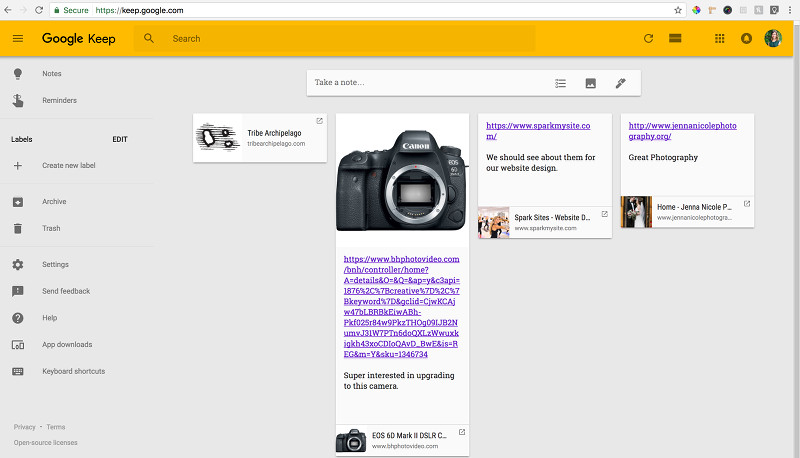 Life moves at about 1,000mph on a normal day. There are several things we have to remember and even things that come to mind that we don't want to forget. Enter Google Keep! This tool is ultra simple. It's basically a note taking and list making product. No longer do you need to keep track of all the sticky notes scribbled with reminders or the WordDocs of all your thoughts. Google Keep will help you ease your mind and your computer / desk space. One of the coolest things about this tool is the Chrome Extension you can use. Once you've downloaded the extension you'll be able to right click anything and save it to your Keep board. It's like Pinterest just more on your terms. Check out Google Keep!

Google Drive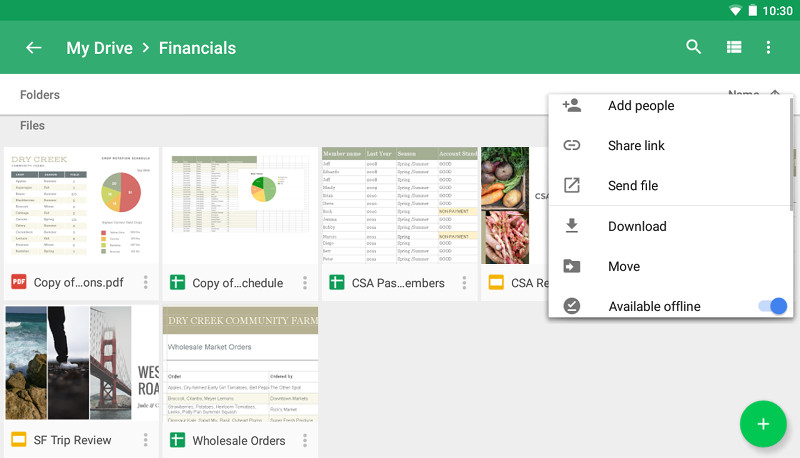 Are you running out of hard drive space or keep losing flash drives? Google Drive is here to save the day. This product is like an online flash drive. You can upload and share files and folders. It's similar to DropBox except within Google Drive you can create Google Documents, Sheets and Forms! The best part is, you get your first 15GB of space for FREE! Stay tuned for our upcoming post "How to Use Google Drive." Access your Google Drive today!
The Reasons Why Google Products Rock
The Cloud: You know how after a while you daily live in fear of your computer crashing and losing everything important to you? Well you can rest easy when you use Google products. All of these products use cloud storage meaning they aren't going anywhere. Also with them being in the cloud you can access your files from anywhere.
All in One Place: Google products are great because they no longer have to be scattered throughout a string of softwares and platforms. All your documents and files can be found within your Google account.
Show and Tell: It's hard to share and collaborate when your files can only be accessed by you. With all the products we have mentioned you can easily share and collaborate with anyone with a Google account.
We promise that the use of any of these Google products will enhance your business and the way you streamline your day-to-day tasks. Try them all and change your life!