Get Spark ContentBot™️ today! Rank Higher on Google!
SEO ranking on Google is a QUANTITY game. You can rank higher on Google and appear before your competitors.
Until now, writing Search Engine Optimized Content took hundreds of hours in labor and experience, costing thousands of dollars to outsource.
The Spark Team built a tool to help create this content efficiently. We've now made this tool available to you!
Now Available to the Public!
Swipe our Agency-Level Content Machine: the Spark ContentBot!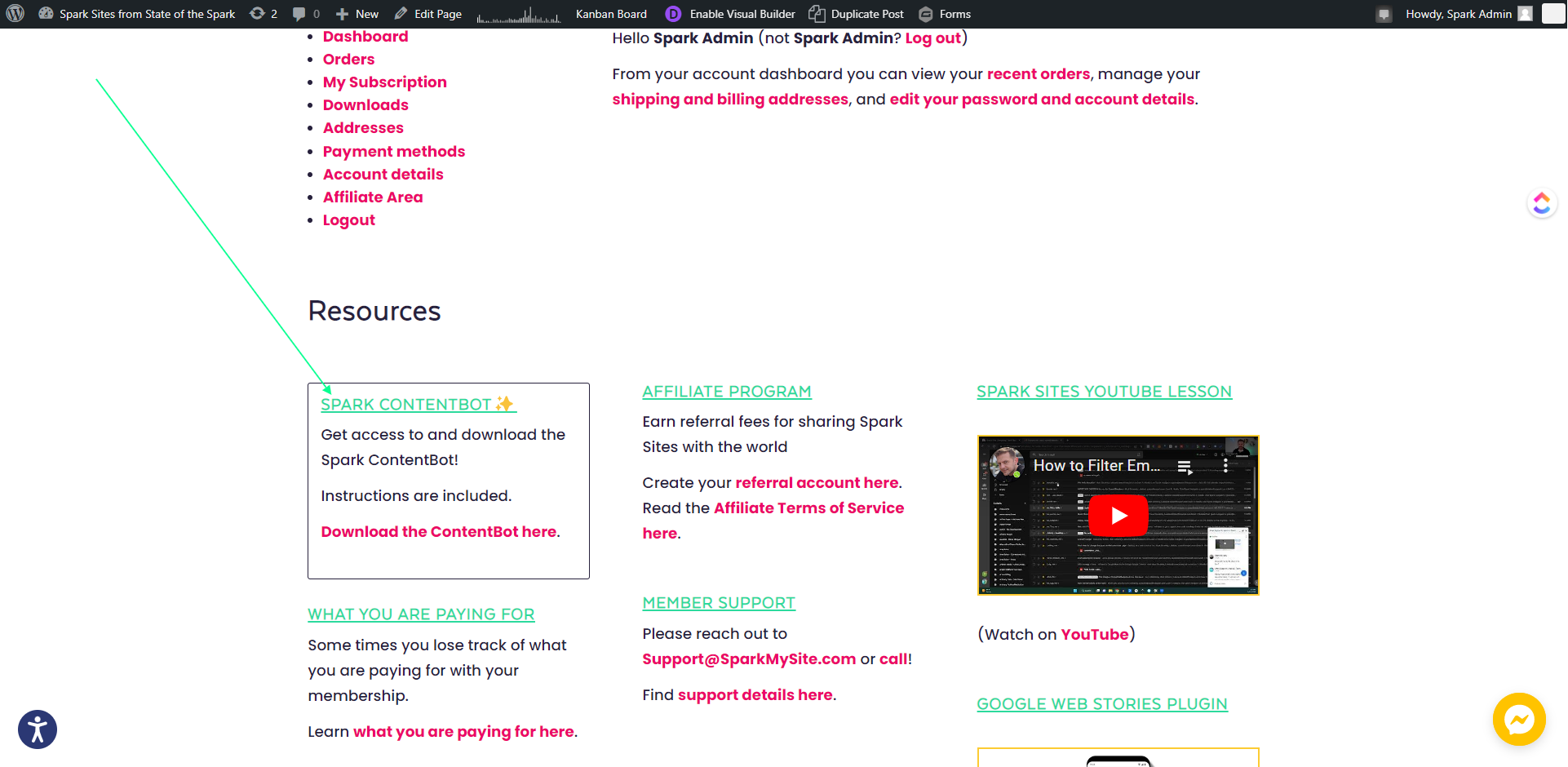 Once you purchase the Spark ContentBot™️ or become a Spark Citizen member, you will then find your link under your My Account page!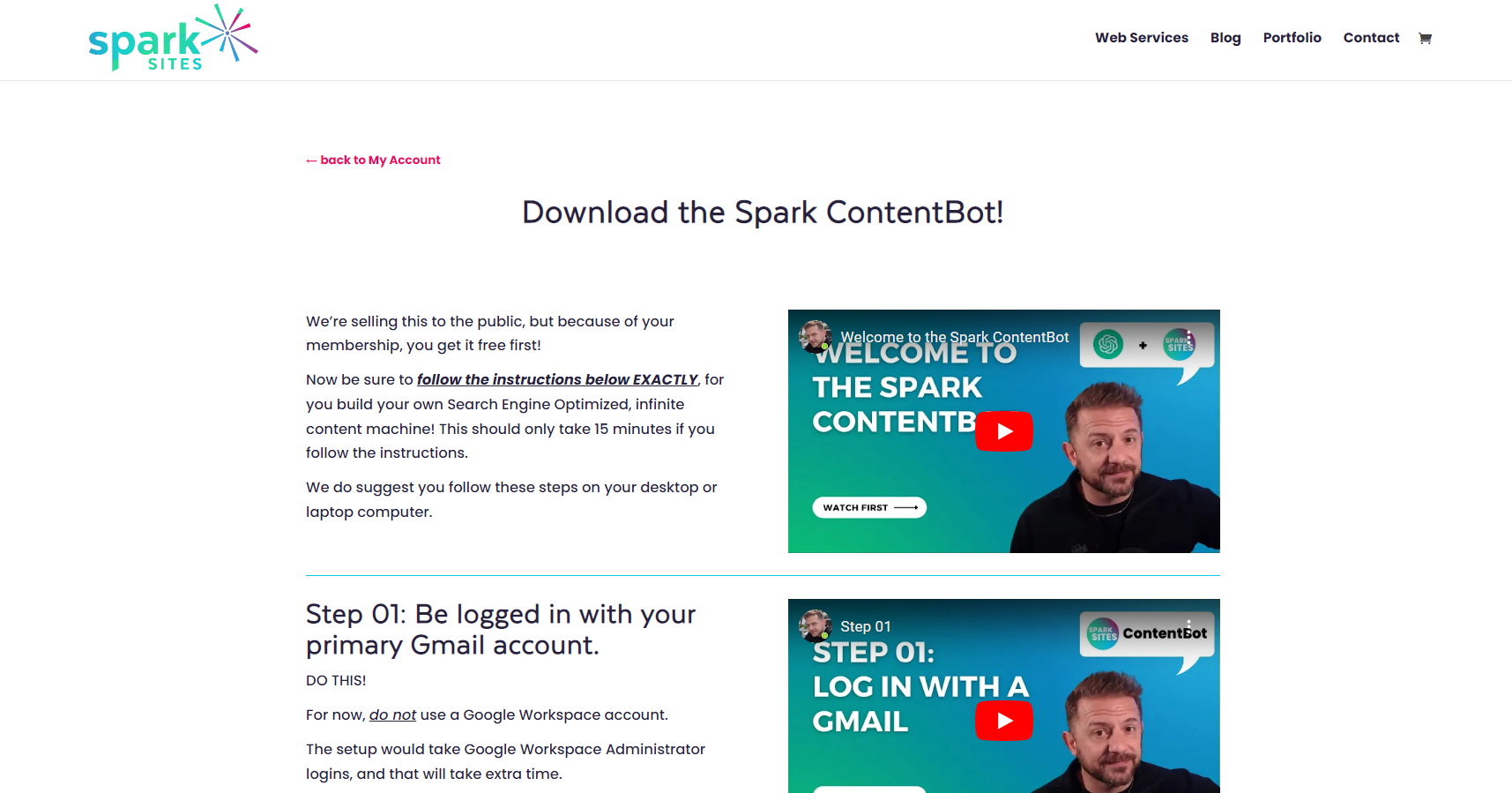 Quick, 15-minute Setup! Follow these simple steps and save hundreds of hours of writing and editing, as well as thousands in editing expense!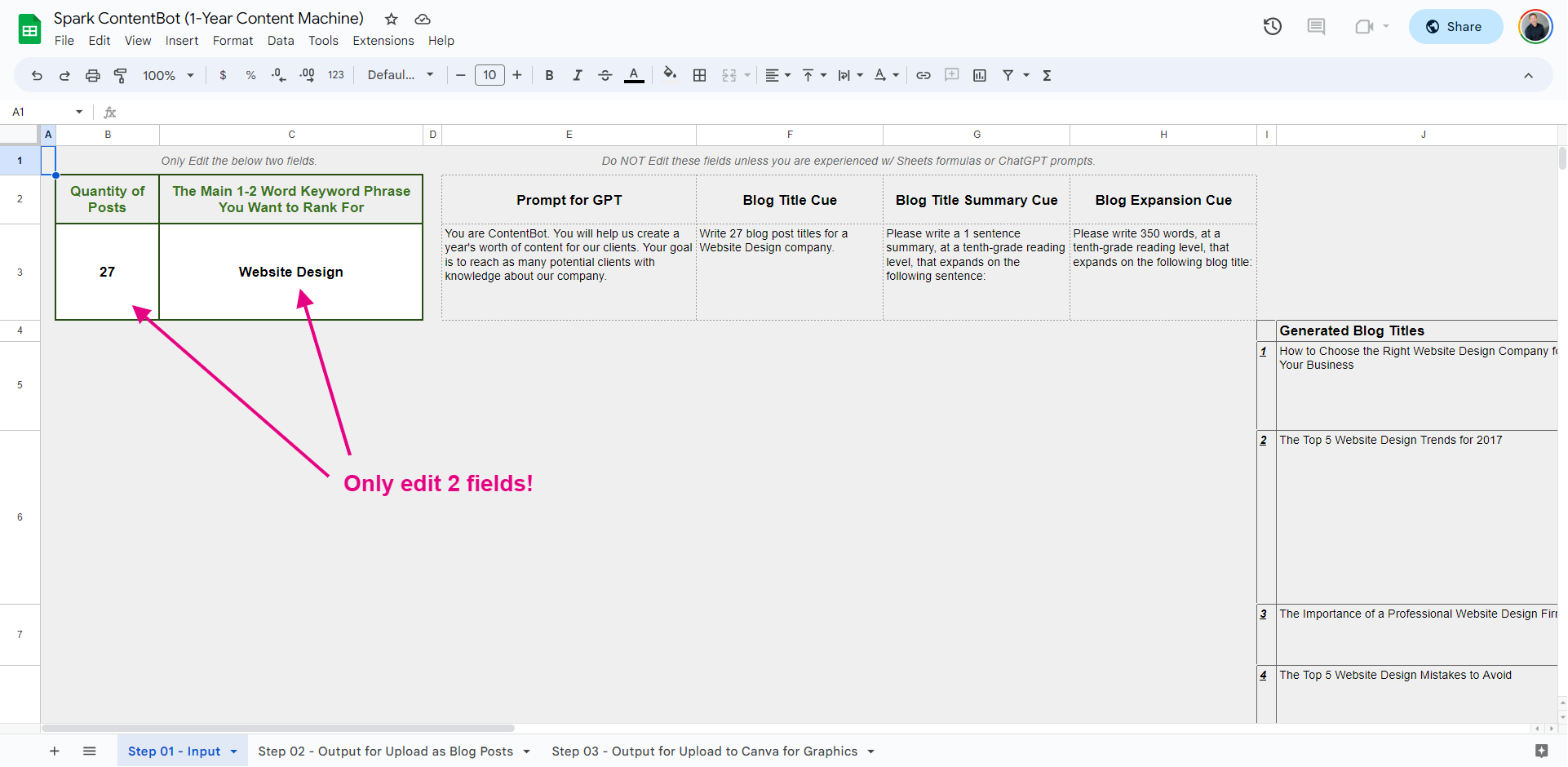 Then just edit two quick fields, and you can create infinite content to rank higher than your competitors!
Two Options for Getting the Spark ContentBot™️
If you are too darn busy, we can definitely help you! Learn how we can help here.
Or, just get instant access to the Spark ContentBot™️ for unlimited content creation, to rank higher on Google!
You know, you could also…
Join the Spark Citizens and accelerate your growth and profitability!
State of the Spark is a training community dedicated to helping coaches, trainers, speakers, authors, and mission-driven entrepreneurs launch their dream!
We help Ignite Lives of Explosive Significance with tools and training, courses, IRL events, and member-only resources!