What should be included on my new gym or fitness website?
When creating a new website for a fitness studio or gym, a variety of elements need to be included. A visitor should be able to find all of the information they seek about the business from the homepage, and it should be displayed in a way that is easily readable and organized.
The following elements are important for fitness and gym websites:
High quality photos of your space
Show off your incredible gym or studio with high quality images throughout your fitness website. You want potential customers to be able to visualize themselves taking their fitness to the next level by becoming a member of your gym or fitness studio. Professional images also show that you care about your brand and the experience you are offering your members.
Membership options and class schedules
Membership options and class schedules should be at the forefront for your clients who are looking to stay on-track with their fitness goals. They may need information about different membership plans, how you calculate pricing, or what is included in each plan. Whether it's an introductory offer or one required after joining up, understanding these pieces becomes important when combined with the ability to search through service types by location, equipment type/specialties available on site, etc. It's also helpful to include a schedule of open gym hours and current group class dates/times for your members. When you have the most updated information readily available on the website, you are teaching your clients to trust that you will always keep them informed.
Raving Reviews
Consumers have come to expect reviews from other users written with honesty and clarity when making decisions globally via reviews websites such as Google Business and Yelp! Collect testimonials from these sites and add them to your fitness website. Testimonials can be included within blog posts or video tutorials on your website, but make sure you have short testimonial blurbs displayed prominently on the homepage, and if you have photos of the happy customers, that's even better!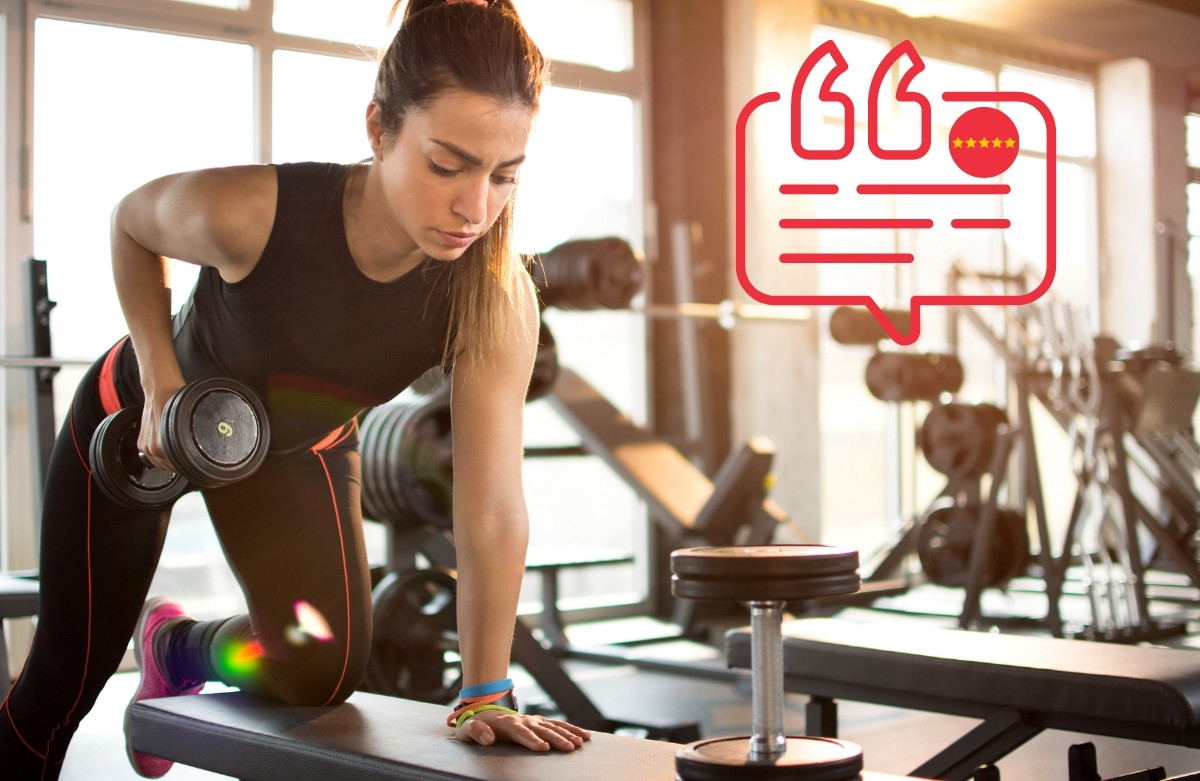 Active blog with quality content
Those who are active in the world of health and wellness, whether they are an expert or beginner, are searching for information on topics related to their interests. With many questions about exercise programs including how much water should I drink while running?, which exercises target my abs? and what type of diet is best for weight loss?, it is important to provide informative content that will help them find answers easily. Build authority and trust with your audience by consistently adding this quality content to your website.
Good design with clear calls to action
The most important element for a fitness site is an attractive design that is fast, mobile-friendly and easy to use. Successful fitness websites are intuitive in their navigation, look great on all devices, and do not require users to study the website for hours before they can purchase services or access information about exercises.
A successful gym or fitness website must…
Look great on any device
Load quickly; mobile friendly; searchable; educate members how to work out with high quality exercise videos which include close ups of each movement
Be user-centered (incl. promotions, feedback opportunities & account management)
The bottom line
Your website is crucial to your fitness brand as you build a community for your members to enjoy. Show them that you are a trusted authority in the fitness industry with quality content and a striking design. Contact the Spark Sites Team if you need help adding these important elements to your gym or fitness studio website!